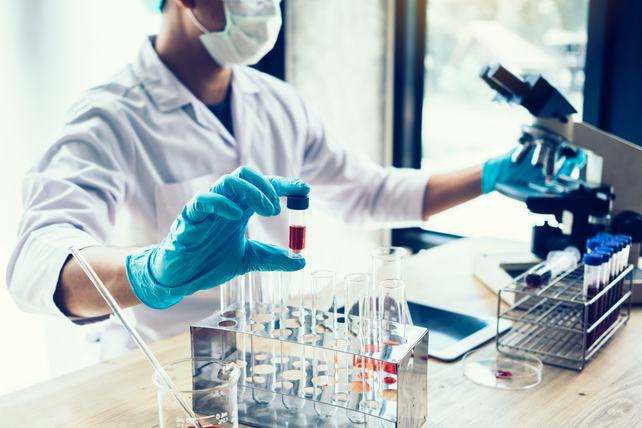 With a number of areas removing Covid-related restrictions thanks to the availability of multiple vaccines, capital is likely to start moving out of these names and into other potential fast-movers.
One such area might be adjacent, into the biotech space. Companies that focus on other health issues are likely to see increased interest now that the focus is shifting away from Covid. It's an opportunity-rich environment.
One such name is Regeneron Pharmaceuticals (REGN). Shares declined in the second half of 2020, but have started to move higher with the start of the year. As investors rediscover the space, chances are a further rally is likely. That's why shares recently earned an upgrade to buy now at BMO Capital Markets.
The company has seen double-digit revenue and earnings growth, and already sports a 34 percent profit margin. With a number of promising drugs in the pipeline, shares could continue higher. Even with the selloff in the back half of 2020, shares still managed to rise 58 percent over the past year.
Action to take: Investors could buy shares here. The stock looks attractive at 13 times forward earnings, although it pays no dividend. At over $500 per share, it's a bit pricey however.
Traders should consider the May 2021 $600 calls. Last trading for about $21.75, they're an inexpensive way to play the current trend in shares higher.