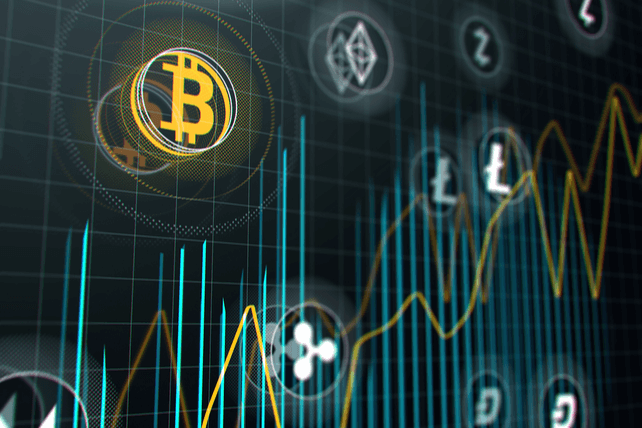 Cryptocurrencies are trending higher, with Bitcoin and Ethereum hitting new all-time highs in the past week. One beneficiary from this trend has been any company that either facilitates crypto trading or holds cryptocurrencies.
There's now a short-term buying opportunity in Coinbase (COIN), the brokerage that went public when Bitcoin first peaked earlier this year. The company's latest earnings showed last quarter's slowdown, and user growth was lackluster, so shares are dropping.
Revenue came in at $1.3 billion instead of $1.6 billion, and earnings hit $1.62 against expectations of $1.81. However, since the company went public, shares have been moving higher or lower with the broad crypto market. While the stock dropped over 12 percent when it first reported earnings, cryptos are in an uptrend again, and one that stared after this most recent quarter was completed.
Action to take: Shares are ripe for a rebound, as a crypto rally will attract more capital, trading revenue, and users, all key metrics for the company. Shares have dropped to levels last seen just a few weeks ago, before a pre-earnings rally. The company has been massively profitable, with a profit margin of 53 percent, making shares worth buying for the long haul.
For traders, this selloff is a chance to buy a call option to benefit from a likely move higher in crypto in the next few months. The March $400 calls, last trading for around $30, could stand to offer high-double to low-triple digit returns on a rebound.
Disclosure: The author of this article has a position in the company mentioned here, and intends to further trade after the next 72 hours. The author receives no compensation from any of the companies mentioned in this article.