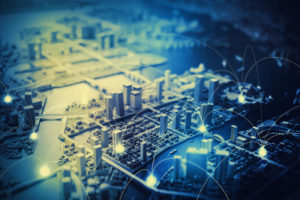 2020 has been a tough year for companies trying to reward shareholders interested in income. Some have voluntarily suspended, reduced, or cut their dividends. Others have not acted voluntarily.
But a few companies have continued to fare well. And a high-yielding company that has managed to maintain its dividend this year is likely to be a big winner in the years ahead. A company that can thrive amidst a pandemic is the kind of company long-term investors want to own.
One surprising player? AT&T (T). The recent market selloff has pushed the company's dividend yield to 7.8 percent. However, the telecom and media company carries a lot of debt—the highest total debt of any company, although not the highest ratio of debt-to-equity.
Buy These 3 Cryptos to Beat Bitcoin

The cryptocurrency market is exploding in value right now… 

Bitcoin broke through $60,000…. And dozens of cryptos have gone up more than 1,000%...

If you're ready to start capitalizing on this massive boom, legendary crypto investor Matt McCall just released a new free report, "3 Cryptos to Beat Bitcoin." 
Yet the company just beat on earnings and showed that it's using its cash flow to pay off its debt quickly, as well as restructure some of it at lower rates. That will allow it to maintain its high dividend, and likely increase it by a penny or so annually for the foreseeable future.
Action to take: Investors should buy shares up to $29 to lock in a high yield. Shares are oversold in the short term, so traders can take advantage with the January 2021 $28 calls. Trading for around $0.68, they offer mid-double-digit return potential as shares bounce in the coming weeks.