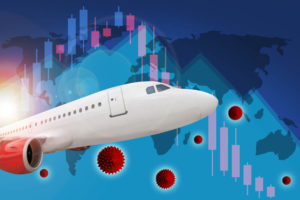 On Monday, Goldman Sachs analysts came out in favor of two large-cap, industrial names to buy now, citing the time was right to buy.
Those names? Boeing (BA) and Raytheon (RTX).
On their face, both look risky. Boeing's orders have dried up thanks to a drop in air travel. And defense spending could be one of the few areas to be cut should Biden win the November election just weeks away.
Stock Market Takeover… Your Chance to 3X

The whole trading game has changed.

Until recently Wall Street would always win and ordinary folks were left fighting over the scraps.

Not anymore. With new technology…Instant, commission free trades…And a smartphone in every pocket…

You could be your own broker and make upwards of 339% on this next trade.

Ordinary people are now flooding the market with capital that forces certain stocks to skyrocket.

And they are winning… collecting huge gains on stocks before Wall Street even knows what's going on.

If you know what to look for…You too can ride, the "Robinhood Effect" and cash in on the next big winner today.
But on a relative valuation, there is a good argument for higher share prices in both companies. Goldman Sachs sees the relative stability of military spending on technologies provided by both companies as a catalyst for higher prices. While overall spending may be cut, funding for existing programs utilizing the services of both companies is likely to continue. If that's the case, then shares are in undervalued territory.
On the consumer side, while Covid case numbers are mounting, daily death rates remain low, and consumers may be likely to flock back to air travel as a result. In fact, Quantas recently sold out a "flight to nowhere," that landed at the same airport it took off from, in just 10 minutes.
Action to take: On a valuation basis, Raytheon looks like the better bet than Boeing right now. Shares of Raytheon look like an attractive buy under $55. Traders should look for the company to start moving higher before buying call options, however.