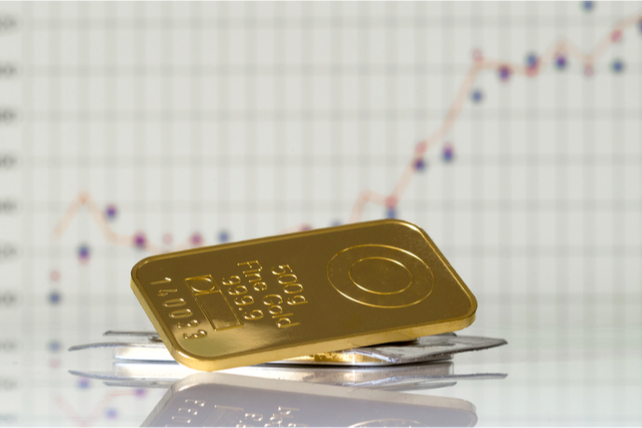 Gold prices jumped in 2020. For most of the year, the metal has outperformed the stock market. Since the start of October, gold prices have been trending down from their highs, but are starting to see some resistance to that drop.
It's likely that gold prices will continue their long-term uptrend into 2021, and with talk of more stimulus fueling fears of inflation and out-of-control government spending, traders may want to start placing their bets now for the next upswing in gold.
Demand for the metal exploded this year amidst the pandemic and shutdowns, and we're not out of the woods yet. That's why many see the trend pointing higher.
Action to take: Traders can bet on physical gold, a gold-tracking fund like the SPDR Gold ETF (GLD), or on more leveraged plays like gold mining companies.
Traders looking for the most leveraged bets on a higher gold prices should consider a call option on the VanEck Vectors Junior Gold Miners ETF (GDXJ). The options provide leverage on top of the massive moves that small gold miners make when capital floods into the space.
The ETF's May $52 calls, just out-of-the-money, last carried a bid/ask spread around $6.00. Traders buying the calls will be in for a volatile ride, but if gold starts to move upward again in the first half of the year, it's an inexpensive way to gain exposure to the metal and potentially book a double.