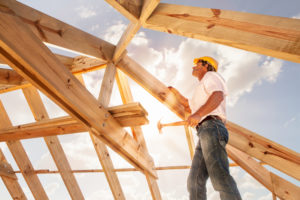 Earnings season has been favorable to a number of companies in the housing sector already, from lumber companies to homebuilders. There's one group of companies that are set to report earnings this week likely to fare well.
Those companies? Home-improvement retailers. Industry giants Home Depot (HD) and Lowe's (LOW) are set to report, and Credit Suisse just reiterated their outperform rating ahead of earnings.
Both companies have performed well this quarter in terms of their share price. As a result, their share price is expected to continue their upward trend. Home Depot tends to fare better when construction and contractor trends are rising, while Lowe's tends to perform better when homeowners are spending more time on home improvement projects.
Given current trends, that makes Lowe's the most attractive play ahead of earnings. Shares are down about 14 percent from their most recent peak in early October.
Action to take: The January 2021 $175 calls look attractive here. On a run back to the highs in the $180 range, these calls could end up worth $5 at expiration, or nearly double their current price near $2.75. Traders may want to simply sell shares following the company's earnings, rather than hold the trade until expiration. That will prevent the loss of any time premium, and free up capital quickly for a future options trade.