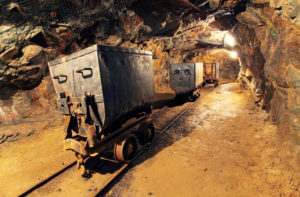 If you though the bullish run in gold prices was over, the indications from the options market is arguing that you're wrong. On Wednesday, a large option spread trade was made on the VanEck Vectors Junior Gold Miners ETF (NYSEARCA: GDXJ) that is indicating significantly more upside in the coming months.
Special:
Most Profitable Day in History
You might be wondering what a "junior' gold miner is. These are typically small companies that is more focused on finding gold reserves and may have higher initial costs with starting production. However, there is also significant opportunity with new finds and ramping up less cost-effective production as gold trades at higher prices.
Wednesday had call option activity that was over three times the average and virtually all of the activity occurring between the market. About two hours into trading there was a 14,787 contract long call vertical order got filled in one print for the 20 NOV 20 expiration on using the $70 and $85 strike prices. This trade reaches max gain if the price of GDXJ closes above $85 at expiration.
250 Stocks to Sell Now

Investing legend Louis Navellier's list of toxic stocks includes dozens of big-name blue chips… former Wall Street darlings…

And even stocks in industries that are considered "safe," like banks and utilities.

Time is running out to make sure you don't own any of these "SELL"-rated stocks.
Here are links to our latest unusual option activity reports.
Option Traders Smiling Ahead of Earnings: SmileDirectClub Inc Stock (NASDAQ: SDC)
Following Breakout, Options Traders Makes Support a Fixture: Cemex SAB de CV ADR Stock (NYSE: CX)
Action to Take: The indication is for a move to $85 by November 20.
Speculators may want to consider doing a similar trade by 20 NOV 20 70/85 long call vertical for around $3.20.