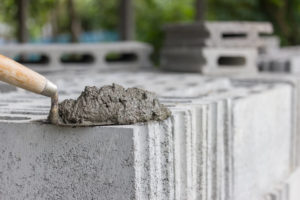 On July 27, 2020, Cemex broke out of a symmetrical triangle formation that began with the high on June 8. The price surged on high volume before consolidating over the past week. While the price hasn't broken higher as its testing the resistance on June 8, the option activity appears to be anticipating the price will hold $3.
Special:
Retire on these 3 stocks
The company broke out on June 8 following their earnings report, with earnings that came out in line with estimates. Since the announcement, the company has seen positive revisions to next quarter, current year and next year. The revisions provide a more bullish outlook in the coming quarters.
The option activity made a bullish turn on Monday as the put volume surged to 9.5 times the average. While normally a surge in put activity isn't exactly bullish, in this case 53% of the volume occurred at the bid price, which is bullish. Specifically, the 15 JAN 21 $3 put option was sold for around $0.45. This gives a breakeven price of $2.55, which is just below the recent support.
Here are links to our latest unusual option activity reports.
Options Market Suggesting the Stock has Lost Its Bubbles: National Beverage Corp Stock (NASDAQ: FIZZ)
Options Market Slashing prices of this Retailer: Bed Bath & Beyond Inc Stock (NASDAQ: BBBY)
Action to Take: The near-term target based on the pattern would be $3.50 and a bigger potential move to $4.40.
Speculators may want to consider buying a 16 OCT 20 $2.50 call option for around $0.80.