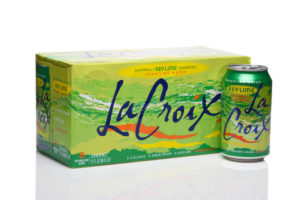 National Beverage Corp (NASDAQ: FIZZ) produces sparkling water, juices, energy drinks and carbonated soft drinks. On Friday, the company closed 7.86% lower on significant volume. As the price was wilting, the bearish option activity was heating up. The move was a breakout from a bullish channel since April and coupled with the option activity is a signal for a much larger bearish move.
While there was no significant news that caused the price to fall, the option activity was significant on Friday. The option volume was over 10 times the average with almost all of the volume occurring on the puts with volume that was 33 ties the average. Most all of the activity occurred between the market with a 2,329 contracts order that was filled at $15.20 in one print.
The trade was on the 18 DEC 20 $75 put option. The volume finished with over 3,000 contracts against no open interest. The strike selection was deep in-the-money but will capitalize on a downward move in the share price of FIZZ.
Here are links to our latest unusual option activity reports.
Options Market Slashing prices of this Retailer: Bed Bath & Beyond Inc Stock (NASDAQ: BBBY)
Option Bulls Find Value in Post-Earnings Slump: Cameco Corp Stock (NYSE: CCJ)
Action to Take: FIZZ is a short opportunity with a near-term target near the 50% retracement level of the previous trend from the March low near $55.
Speculators may want to consider buying a 16 OCT 20 $70 put option for around $10.