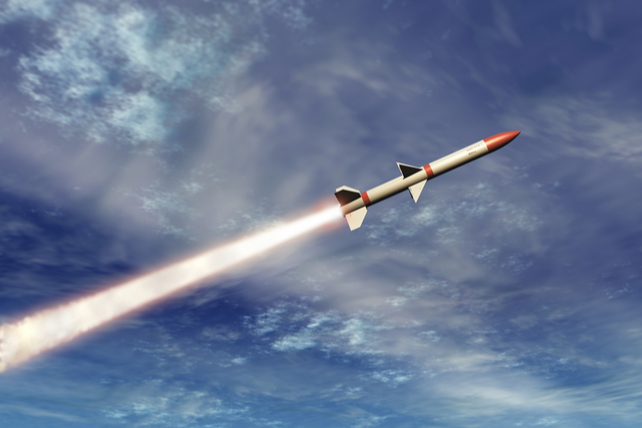 One common investment theme is a reversion to the mean. That's a fancy way of saying that stocks that have outperformed the market will often come back down. And stocks that have underperformed the market will have their time to shine.
With a big rally in tech now spreading to energy and the banks, a number of stocks have still avoided making new all-time highs. One area in particular looks interesting thanks to its low expectations: The defense sector.
It's a space that never really leads the market, but has excellent long-term returns. Many defense names have underperformed in the past year. With political change underway, expectations for a surge in defense spending are low, which in turn has led to attractive valuations.
Case in point? Lockheed Martin (LMT). The defense contractor makes missiles and other tech for governments, and has been pushed down to 13 times forward earnings.
Action to take: The defense industry is unlikely to go away anytime soon. And chances are there will be more excuses for military spending on the horizon. Investors can buy shares now, and pick up a 3 percent dividend yield in addition to a solid valuation in today's high-flying markets.
For traders, the March 2021 $345 calls are an at-the-money trade likely to benefit from a rise in shares in the coming months. Last trading for about $13.50, the option should deliver mid double-digit gains in a steady, low-key trade that contrasts some of the faster-moving trades in the tech space right now.