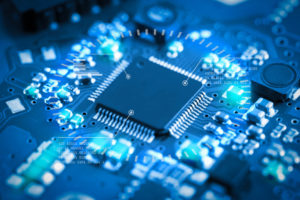 Yesterday, I posted on eight stocks that are considered "Rubber Band Trades." Micron Technology, Inc (NASDAQ: MU) was one of these stocks in late August. Since that time, the company has received a series of bullish unusual option trades. That trend has continued this week and another large trade materialized on Wednesday that is dovetailing with Goldman Sachs upgrade on Monday.
Goldman Sachs analyst Toshiya Hari upgraded the stock to buy from neutral with a $58 price target. The analyst pointed to capex cuts bring costs down and price stabilization for the core products of the company. He anticipates DRAM and NAND prices to not only stabilize but to see increased opportunity with the rollout of 5G smartphones in 2021.
Since triggering the rubber band trade on August 20, the company has seen a number of large bullish option trades. Some of the bullish activity popped up on August 24, August 31, September 14 and again yesterday. The call option activity was about 25% above average on Wednesday with notable activity on the 18 SEP 20 $51 calls.
Action to Take: With only two days until expiration, the selection of the strike and expiration combination reflects an expectation that the price will head to $51 or higher by the end of the week. It's also reflective of the bullish expectations of option trades on MU.
Option traders may consider selling the 25 SEP 20 50/49 short put vertical for around $0.40 or more.