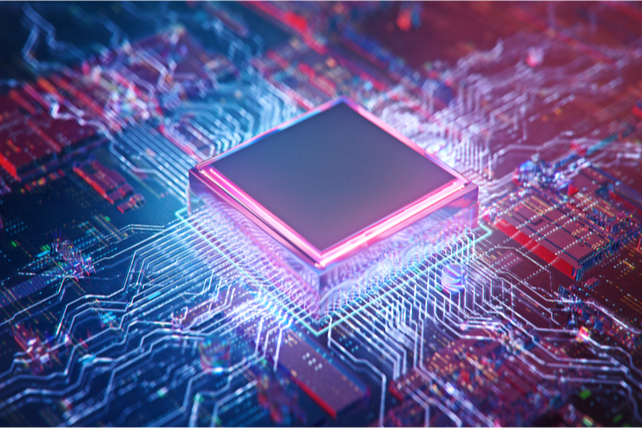 Different companies in different sectors of the market are measured best by different metrics. A restaurant may look at turnover, or how many times it can seat customers at tables every day.
In the tech space, innovation is key. And for the chipmaker stocks, innovation is ongoing and iterative. That's why spending on research and development (R&D) in the chipmaker space is on track to rise 6 percent in 2020, even with a stalled economy.
Based on how much a company spends as a percentage of its sales, there are a handful of companies clearly looking to dominate the next generation of technology. That creates some better opportunities for investors compared to chipmakers spending relatively little right now.
Looking at the second-most investor in R&D, Marvell Technology (MRVL), it's easy to see why shares not only recovered quickly from the March selloff, but why the company has continued to surge even higher, with a 64 percent rally in the past year.
Action to take: The company is seeing revenues rise and has a fat profit margin of 50 percent. It's a strong candidate for ownership by any investor interested in the tech space.
For traders, however, the current uptrend has no sign of stopping anytime soon. That bodes well for a call option play. The May 2021 $50 call, trading near $3.75, offers triple-digit return potential on the stock's current uptrend.