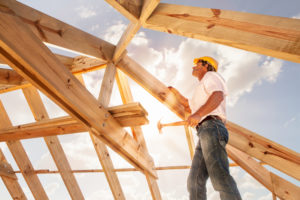 One lingering trend from the pandemic is more uncertainty than usual from companies when they report their quarterly earnings. Any time a company decides not to provide forward guidance, the market will take the stock down—even if it probably doesn't deserve it.
Take, for instance, Home Depot (HD). The home improvement retailer beat on earnings and revenue expectations—with revenue up 25 percent in the past year. Yet shares dropped as the company didn't offer guidance.
Besides the strong beat, the company is also raising its dividend payout right now. That's the healthiest sign of all. A company can restate earnings, but it can't restate a dividend. Shares dropped on Tuesday to one-month lows, but look set to shake that off in time.
October2021

Virginia Stock-Picking Millionaire Says It's Not About Diversification! Buy one single stock under $5- that trades under a secret name- and it could help make your retirement.
Action to take: At current prices, shares now yield 2.15 percent. That's a reasonable entry point for investors looking for long-term capital appreciation, income, and income growth over time.
For traders betting that shares will recover, the May $275 calls have dropped from $15.40 to about $9.00 based on bid/ask spread following the selloff. Even a move back to that old price is a mid double-digit gain, and a chance to pay for that next weekend home improvement project. Traders can likely see those gains within a few weeks, and close out the trade well before expiration.