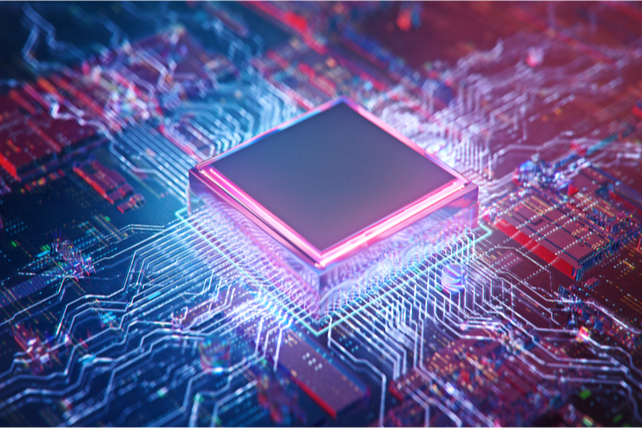 Nvidia (NVDA) has done it again. The graphics processing giant just took the thunder from a number of competitors by releasing the specs on its first line of data-center chips. That will open up an entirely new market for the company, and one with massive potential in a world driven by a need to quickly process big data.
The company also noted that it would likely exceed its revenue forecast, as the firm has been a beneficiary from the recent semiconductor shortage.
The timing was enough to send the big tech name back to near its all-time highs set back in February, even as other names in the semiconductor space dropped.
October2021

Virginia Stock-Picking Millionaire Says It's Not About Diversification! Buy one single stock under $5- that trades under a secret name- and it could help make your retirement.
Shares of the company are already up 102 percent over the past year, slightly more than double that of the S&P 500. With revenue growth of 61 percent, more upside is likely in the months ahead.
Action to take: Shares pay out a modest 0.1 percent dividend, and the dividend growth there has been a bit slow. Traders would be better to take advantage of the company's upside potential with a call option.
The September $660 calls would move in-the-money on another 10 percent move higher in shares. With 5 months until expiration, the option now trades at about $42.00.
Traders can likely get mid-to-high double-digit gains from the contract, allowing a trader to benefit from a continued move higher with less capital than buying 100 shares outright.
Disclosure: The author of this article has an options in the stock mentioned here, but has no intention of changing or starting a new position in the next 72 hours. The author receives no compensation from any of the companies mentioned in this article.