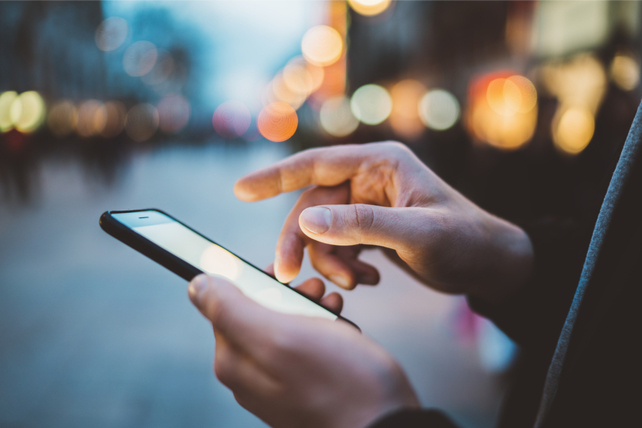 Wall Street loves hearing the words "recurring revenue." That business model means receiving smaller sums from a customer, but on a regular, typically monthly, basis. Companies that move towards that model tend to be rewarded with upgrades.
One big name tech giant has been lagging the market lately. But it's been focusing on increasing its recurring revenue by developing a suite of services rather than focus on creating new hardware to sell to customers.
That company is none other than Apple (AAPL). Investors have known for years that the company's annual improvements to its existing hardware can bring in sales, but it's really software like the iTunes store that have created value.
The Time to Invest in 5G Is NOW

Happy Woman Holding Phone AT&T has just become the first carrier to offer 5G coverage.

Sprint's 5G network is live in Phoenix, New York City, Washington, D.C., and Los Angeles.

T-Mobile has flipped the 5G switch in six cities...

And Verizon has launched its 5G network in 13 cities.

Nearly a decade in the making, 5G is finally here...

And just ONE stock is your No. 1 chance to profit from the 5G revolution.
In the past year, the company has been working on other offerings that offer service and recurring revenue, including the Apple+ streaming service.
Action to take: With analysts looking at services ahead of earnings, there's a chance for shares to move higher after earnings should services perform as expected.
Investors may like shares here, which are still down nearly 15 percent from their all-time highs. The company pays a modest 0.6 percent dividend, but has a history of growing it over time.
For traders, shares have started to trend higher ahead of earnings. The August $135 calls, trading for about $5.80, can deliver mid to high double-digit returns in the coming weeks, particularly if the company beats on earnings.