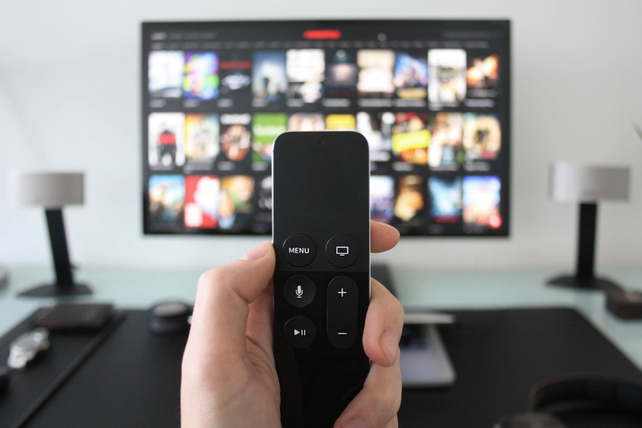 One of the past few trends of the past few years has come from streaming. A number of media companies have considerably expanded their offerings in the past few years.
While the media companies themselves are likely to benefit, companies providing streaming hardware and software in general can profit from the ongoing rise of streaming even without having to benefit from a specific media company's growth.
One such play is Roku (ROKU). They provide a platform device that allows for streaming services, as well as a player program with over 51 million accounts under the Roku TV brand.
Stock Caught Trading Under Secret Name...

It trades under a secret name... for just under $5.


But thanks to a developing situation that could create nearly 50,000 American jobs and $10 billion in facilities... this may soon be the most talked about stock in America
Shares peaked near $480 in February, only to tumble down to $300 by late March. However, shares have started to trend higher in the past few weeks, and stand a decent chance of breaking above their prior all-time highs. That may explain why analysts are turning bullish.
Action to take: The current uptrend in shares looks bullish. Shares are still far from being overbought, and are about to break back over their 50-day moving average, a bullish sign. Investors may like buying shares on a continued rebound, as shares could still deliver another 10-20 percent return in the next few months.
The October $470 calls, going for about $29.50 should move in-the-money on a continued rally in shares. Traders should look for high-double digit returns when looking to take profits.
Disclosure: The author of this article has no position in the stock mentioned here, and has no intention of starting a position in the next 72 hours. The author receives no compensation from any of the companies mentioned in this article.