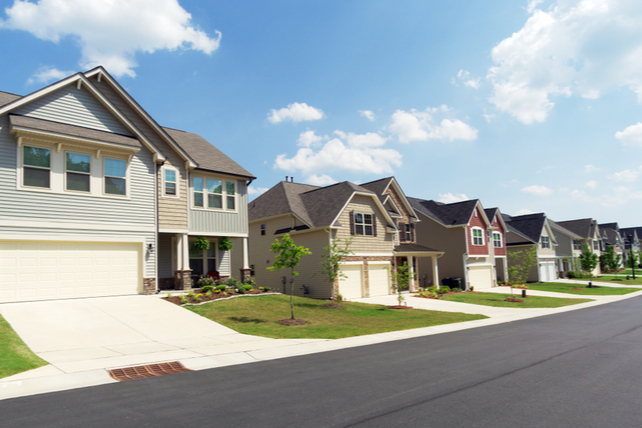 While the pandemic created a number of unexpected challenges, it's created a number of opportunities as well. Slashing interest rates to zero has led to an explosion in a number of areas, most notably real estate. While some markets are struggling, overall, housing prices are on the rise, and look set to continue to do so.
Within that trend, an exodus of population from densely-populated cities to the suburbs is likely to increase demand for higher-end luxury-home building as well.
That sounds like a potential boon for Toll Brothers (TOL). The company focuses on the luxury market, providing larger homes with more amenities than other homebuilding firms. They seem best poised to profit, particularly as the affluent shift from city living to the suburbs.
Even with the improving trend for homebuilders, shares of Toll Brothers are flat over the past year. That's in spite of the company trading at less than 10 times forward earnings, a sizeable discount to the overall market.
Action to take: Shares look attractive here, and investors can grab a 1 percent dividend yield and will likely see double-digit capital gains this year.
Traders can likely do better with the June 2021 $45 calls. It's an at-the-money trade, and should continue to rise in value with the rise in shares. Traders will likely see an exit point in early March after the company next reports earnings.