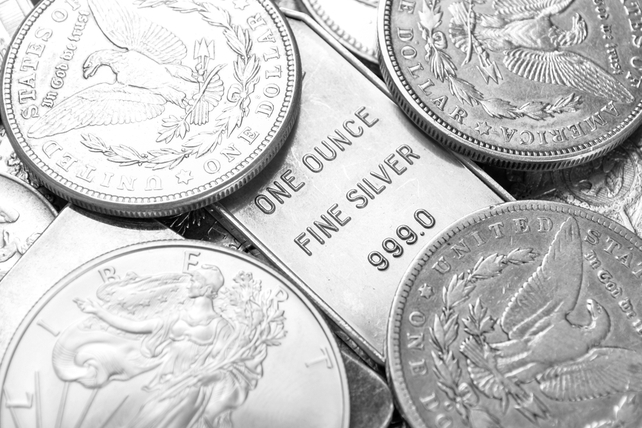 Traders looking for other short-squeeze alternatives to GameStop (GME) are turning their eyes toward silver. Why? The commodity is seeing lower annual mining production, while demand for it increases thanks to a variety of uses in electronic components.
Meanwhile, big banks are able to play the silver market by selling contracts, earning a small amount on each trade, but making millions of trades. The disconnect between this paper market and the physical metals market has grown extreme.
This idea isn't new. It found some traction in the early 2010s at the start of the Occupy Wall Street movement. But this time, with a better organized retail base, and with central banks printing up money, a move higher in silver is certainly likely this year.
Investors and traders alike have a number of ways to play the game. They can buy silver mining companies, or options on those companies, as retail traders are already starting to do. That can be tough in the short-term. Or they can bet on silver itself, either by buying the physical metal or investing in a fund that tracks the price.
Action to take: The iShares Silver Trust (SLV) is the perfect play. Any individual mining company may be subject to issues that prevent it from going along for the ride. This fund is a play on silver. Despite jumping nearly 5 percent yesterday, silver prices are still under the highs set last summer. Traders should look at the January 2022 $30 call, going for about $2.65.