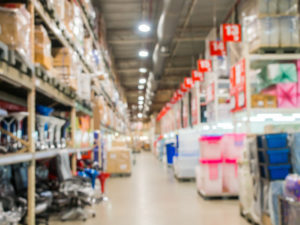 In spite of a recession in 2020, consumer spending has held up well… at least in grocery stores and other essential retailers. That's been borne out by the market-beating returns in many big-box stores, as specialty retailers like clothing companies have been hard-hit.
That's a trend likely to continue, and a few companies are working to perform even better going forward.
That's the view of BMO, where the portfolio manager of the company's Low Volatility Equity Fund sees many big consumer-facing stocks continuing to perform well. The list includes a litany of familiar names such as Costco (COST) and Target (TGT).
Action to take: Among the names listed, Wal-Mart (WMT) actually looks like a stealth growth play here. That's because the company has been working hard during the pandemic to ramp up its online presence, and is working on delivery options and conveniences to rival Amazon (AMZN).
Wal-Mart's superior positioning across the country relative to Amazon warehouses and Whole Foods locations, as well as its focus on price, makes it a big potential winner into the end of the year.
Buy the March 2021 $150 calls to take advantage of the trend. They're primed to move higher by mid-to-high double-digits from their current price near $7.10 as the holiday season unfolds.