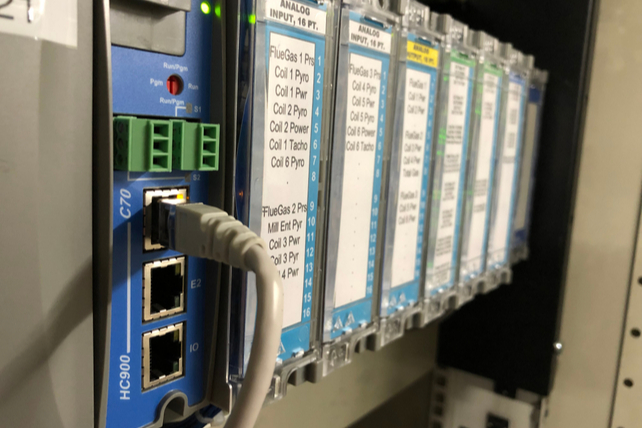 The days of physical manufacturing are far from over. But companies still in the space can embrace new technologies to produce better goods in less time and with lower expense. They can also use technology to add new lines of business that increase the bottom line without adding heavy fixed costs.
That's the case with a number of firms. But a surprising name has tilted heavily towards technology recently, and a new acquisition in artificial intelligence moves the needle even further.
That company? Honeywell International (HON). The company has invested in blockchain technology to track sales of aircraft parts, and now it's made a $1.3 billion acquisition in Sparta Systems. This tech company works on software for life sciences and artificial intelligence, both of which add new lines of business for the company.
The Time to Invest in 5G Is NOW

Happy Woman Holding Phone AT&T has just become the first carrier to offer 5G coverage.

Sprint's 5G network is live in Phoenix, New York City, Washington, D.C., and Los Angeles.

T-Mobile has flipped the 5G switch in six cities...

And Verizon has launched its 5G network in 13 cities.

Nearly a decade in the making, 5G is finally here...

And just ONE stock is your No. 1 chance to profit from the 5G revolution.
Action to take: New businesses will take time to play out. Investors can buy shares and get a decent, but not exceptional, 1.8 percent dividend yield here.
Traders can expect the uptrend in shares to continue. The June 2021 $230 calls are about 10 percent out-of-the-money. But they offer traders a reasonable way to earn high-double to low-triple-digit returns. Last trading at around $7.20 per contract, the calls have ample time to play out, especially as there may be some short-term weakness given the costs of acquiring a new company.