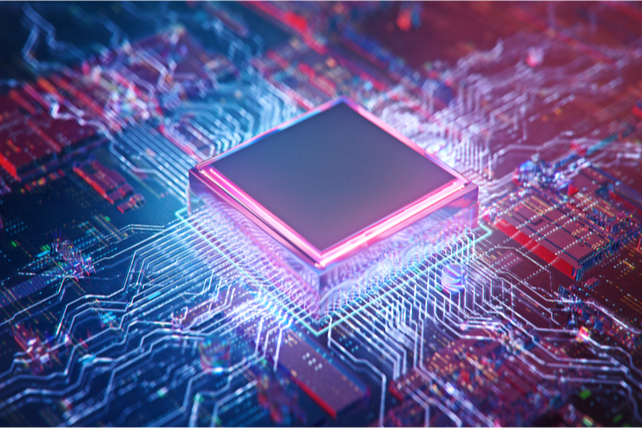 Stock market volatility has been rising in recent sessions, and few spaces look immune to potential wild daily swings. For the semiconductor space, however, a supply crunch is likely to limit potential downside damage.
That's especially true for Micron (MU). The company beat on earnings estimates, and raised its forecast for the year for earnings, margin, and revenue. While shares sank when reporting earnings on Wednesday, and on Thursday's market meltdown, the longer-term uptrend looks intact.
Shares have also benefitted in recent weeks from a series of upgrades by analysts, who have seen the same trends that the company just confirmed.
October2021

Virginia Stock-Picking Millionaire Says It's Not About Diversification! Buy one single stock under $5- that trades under a secret name- and it could help make your retirement.
With earnings up 63 percent over the past year and revenues up 12 percent, the company has already fared well during the pandemic. A move for higher profit margins off of current margins of 14 percent is likely to have a huge impact on the bottom line in the year ahead.
Action to take: Shares have traded over their 50-day moving average since October, and look set to continue to do so. Nevertheless, traders may want to buy a bullish option now, and look to add to that position on any further own day for shares.
The July $95 calls, which were in-the-money before the recent market volatility flared up, dropped to about $8.20 from a price closer to $10. Traders can enter the trade now, and look for any further drop to add additional layers and lower their cost basis.