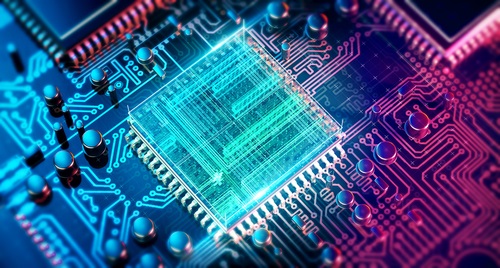 Surge in call options expiring Friday.
Over 122,140 contracts expiring on Friday at a $42 strike price for Advanced Micro Devices (AMD) changed hands—a 25-fold surge in volume over the prior open interest of 4,800.
Shares of the company currently trade at $41, meaning a 2.4 percent increase in shares in the next two trading days is necessary for the options to move in-the-money. If that doesn't happen, the option will expire worthless.
Do You Own Any of These Toxic Stocks?

Investing legend Louis Navellier just released a list of 250 toxic stocks to SELL NOW.

Some will drop even further from here.

Other are "zombie" stocks that will take years to recover.

Some won't survive. 10 minutes is all it takes to give your portfolio a complete checkup and sleep easier knowing you don't own any of these ticking time bombs.
The company has rallied strongly recently, with shares hitting new 52-week highs.
Action to take: We like buying call options on AMD as a momentum trade. The alternative, shorting shares with a put option trade, hasn't made much sense with such bullish sentiment right now.
While the option is cheap at just $0.35 per contract… the short time before expiration makes this a dicey proposition, even if shares close in on $42.
Speculators should look at the May 2020 $45 calls instead. While far pricier at $4.15, they have a much better chance of playing the share momentum higher in the coming months rather than the dice roll of a closely-expiring trade.
Investors may want to consider playing the momentum in shares as well. But on a valuation basis, shares are starting to get a little stretched here. They may continue to go higher for a bit, but patient investors can likely get in under $35.00 on one of the company's numerous pullbacks.