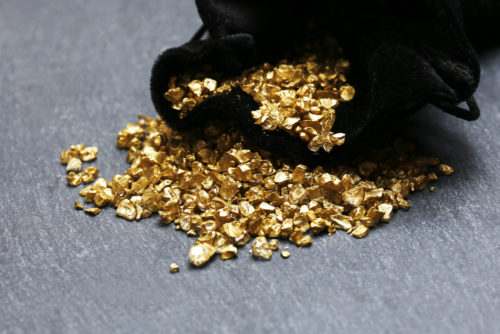 Trader bets on rally in shares through next month.
March 27th $22 call options on Barrick Gold (GOLD) saw a 32-fold rise in volume lately, going from 103 open contracts to nearly 3,300.
The bet, expiring in 32 days, will move in-the-money if shares rise just over $1.15 from their current price, or about 5.5 percent higher.
The buyer of the options also paid about $0.38, or $38 per contract to make the trade. They'll need to see shares move 7.3 percent higher in the next month.
The interest in gold continues after the metal posted a strong year in 2019, and as coronavirus fears sweep around the world. As one of the major gold miners, Barrick is poised to profit from this trend. Shares are up nearly 52 percent in the past year.
Action to take: We like the trend in gold and gold miners, and Barrick is a top performer we've recommended before. Thanks to the strong performance in the metal, earnings are moving higher and shares trade at less than 10 times earnings. With a 40 percent profit margin, and gold prices still heating up, this space still has some room to run.
Investors should buy shares up to $21.00. At that price, they'll also get a modest dividend yield of 1.3 percent.
Speculators betting on a further rally in shares this year could consider the March calls. But they could probably do better going further out. June $25 calls are similarly priced to the March $22's, but have more room to run.