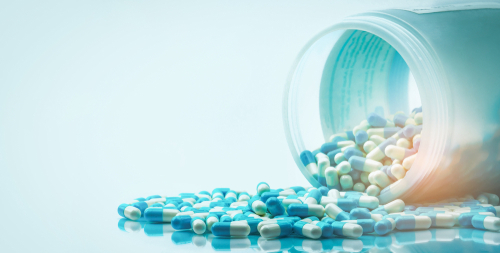 Trader bets on rally through April.
April 3rd call options with a $70 strike on Gilead Sciences (GILD) recently saw an 18-fold rise in volume, going from 117 open contracts to over 2,100 trade hands.
The bet, expiring in 38 days, is that shares will head higher. As shares are around $69.50, the bet is almost at-the-money, and could move dollar-for-dollar higher with shares.
The buyer of the option paid about $2.71 per contract, so shares would need to get over $72.70 at expiration for the buyer to profit.
Shares have traded as high as $71.19 in the past year, meaning the trader expects shares to head to new all-time highs. Shares are also trading up only about 2 percent in the past year.
Special:
The Time to Invest in 5G Is NOW!
Action to take: We like the company overall. It trades at 11 times forward earnings, sports a 4 percent dividend yield, and has a 24 percent profit margin. There's definitely room for some more upside. The company also may have some prospects capable of treating the coronavirus, so the possibility of a big move higher are certainly there, and traders have taken notice of this fact before.

For investors, we like shares up to $70.00, where the high dividend is a plus.
For traders, the April options are attractive, and could double if everything goes to plan. Traders could also look further out, to give more time for the trade to play out as well.