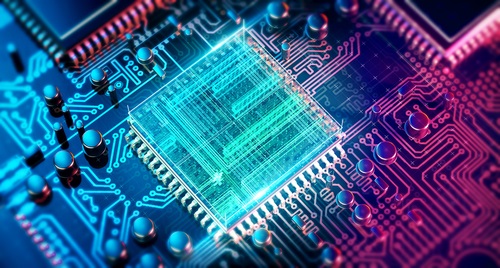 Trader bets on move higher through April.
$35 call options with an April expiration on Micron Technology (MU) recently saw a 40-fold rise in volume. The option went from 101 open contracts to over 3,900.
The bet, expiring in 49 days is unusual in that this trade made a deep in-the-money bet. With shares around $54, the option is about $19 in-the-money, and should move dollar-for-dollar with shares.
Do You Own Any of These Toxic Stocks?

Investing legend Louis Navellier just released a list of 250 toxic stocks to SELL NOW.

Some will drop even further from here.

Other are "zombie" stocks that will take years to recover.

Some won't survive. 10 minutes is all it takes to give your portfolio a complete checkup and sleep easier knowing you don't own any of these ticking time bombs.
The trader also paid about $19 to get into the trade, so there's nearly no time premium.
Semiconductor names have been hit hard in the past few trading sessions, as coronavirus fears have spread. Even with the steep drop, Micron has outperformed the S&P 500 by 10 percent in the past year.
Action to take: Shares are not overvalued at just 9 times forward earnings. And the company sports a decent profit margin. There have been some steep drops in revenue and earnings in the past year, but that seems to be in the backseat with the company's latest earnings.
We see more upside than downside from here—although it will be a volatile play. Traders with deep pockets may want to join in on this in-the-money trade. Because the trade is in-the-money, it should be less volatile compared to other trades. But could still deliver 40-50 percent moves if market fears recede quickly.
For investors, shares are a buy under $55.