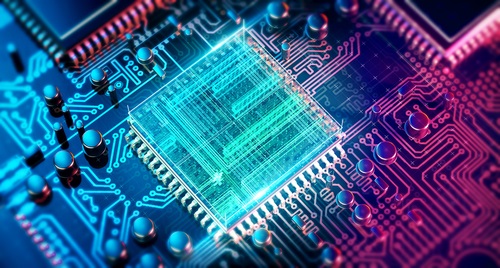 Traders bet on continued rally.
The January 10th, 2020 $57 call options on Micron (MU) saw a 37-fold rise in volume, going from 139 open contracts to over 5,000.
With only 16 days until the option expires, shares will need to rise 2.8 percent in order to move in-the-money.
AI SINGULARITY IS 3 MONTHS AWAY

This is the exact moment when AI will throw off its shackles, instantly growing billions of times more intelligent than Einstein.

A two-time hedge fund manager is sharing a "Singularity Investor Playbook" you can use to position yourself at the forefront of this historic moment.
And costing around $0.90, or $90 per contract, shares may need to move closer to $58 before the call buyer profits.
Shares of Micron are already trading near a 52-week high and have surged over $10 per share in the past month thanks to the market rally and strong earnings.
Action to take: Shares of Micron are trading with a relative strength index (RSI) over 74, a sign that shares are overbought right now. So we don't see a strong move higher, at least, not enough to justify shares moving too much higher in the coming days.
Traders are better off waiting for a pullback to buy call options and bet on a share price higher, say a pullback into the lower $50 range, especially given the steep move recently and the company's lack of a dividend.
Speculators should wait for a few down days before betting on a share price higher, as moves like this have failed to pan out in the past—and should select an option with more time for the trade to play out, for better odds of making at least some profit on shares following their big move.