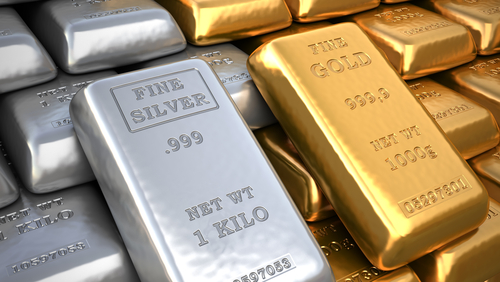 Bet on drop in silver through year's end.
A spike in put option buying on the Pan American Silver Corp (PAAS) December 20th $15 put options resulted in over 6,000 options trading hands against an open interest of 176—a 34-fold surge in volume.
With shares trading at $16.30, the option bet will move in-the-money if shares drop just $1.30, or about 8 percent. Given the volatility in metals markets, such a swing is easily achievable within the next 52 days before expiration.
Bargain in Today's Market (SHOCKING)

This "World's Most Admired" company's stock would be a bargain at $50...

Today it's just $2!

Plus... a key May 12 announcement could send it ROCKETING skyward...
At a price of $0.55, the option buyer needs shares to move to about $14.50 before profiting. Based on the company's 52-week range, shares could drop as low as $10 on a bearish outlook for silver.
Action to take: Precious metals look set to drop against a strong earnings season and a potential trade deal that could revive slowing growth. Even if you own shares of the company, buying the put option (or selling a covered call on your shares), looks like a decent year-end hedge trade to make here.
Depending on the speed and severity of a drop in precious metals, this December option looks like it could give investors up to $2 in total, quadrupling the original stake. Traders have a fairly good record with swings in this company.
However, investors who expect a slower and longer overall drop may want to make an options trade such as the April 2020 $15 puts, which could go from their current $1.50 to $5 if shares drop to their old 52-week low near $10.