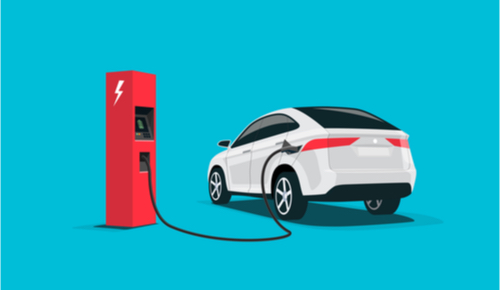 Traders bet on drop after massive rally.
16 months ago, Tesla Motors (TSLA) CEO Elon Musk tweeted about taking the company private at $420 per share. When that deal didn't go through, shares got hammered—but now shares are closing in on that price after a massive rally.
Some traders think this is a sign that the rally is about to end, judging by the activity in Tesla Motors put options.
AI SINGULARITY IS 3 MONTHS AWAY

This is the exact moment when AI will throw off its shackles, instantly growing billions of times more intelligent than Einstein.

A two-time hedge fund manager is sharing a "Singularity Investor Playbook" you can use to position yourself at the forefront of this historic moment.
The December 27th $415 puts saw over 4,900 contracts trade, a 13-fold rise in volume.
The bet, with shares around $420, implies a small pullback by the end of the week.
Action to take: Shares have had a fantastic rally in the past few months, as the company beat on earnings expectations and announced its hot new product, the cybertruck. Amazingly, however, the company's shares have now only moved in line with the overall stock market in the past year, up 37 percent.
With the company's operations in much better shape than 16 months ago, the rally doesn't appear over quite yet, something that may prove frustrating to traders who keep betting on the next downswing.
We suggest waiting for the company's uptrend to stop before buying put options—and going out at least 3 months, not 3 days, to give the trade time to play out.
Shareholders should continue to hold, and those looking to buy in should also wait for the next pullback—the company gets plenty of them.