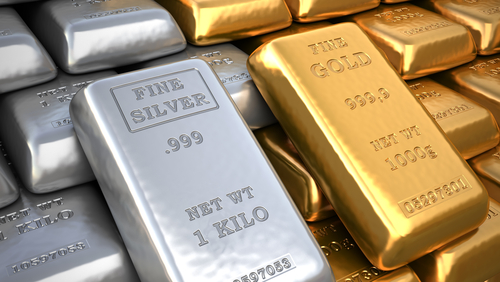 Bet on decline in shares over next few months.
Over 7,500 contracts traded on the January 2020 $26 put options on Wheaton Precious Metals (WPM). Against the prior open interest of 190, it's a 40-fold surge in volume.
With shares of the stock currently trading around $26.50, the option trades close to in-the-money, and could start moving penny-for-penny with shares should they decline in the coming days. For the trader to make money on the options, which cost around $1.40, shares would need to fall to $24.60.
Wheaton Precious Metals operates silver and gold ore mines, with agreements for 19 operating mines and 9 in development. Shares have rallied 54 percent in the past year as silver prices have surged.
Action to take: Although precious metals have done well so far this year, their prices are likely to take a breather as new economic data is digested.
The put options look like an interesting trade, and anyone bullish on precious metals may want to buy this option to hedge their other metals holdings, given the uncertainties there. Investors should avoid shorting shares directly in this space, as the precious metal companies are prone to large jumps that could force an investor out of their position before it becomes profitable.
Shares of the company are likely to move with the price of precious metals, so investors interested in going long shares should wait for a lower price, of perhaps $20 or under.