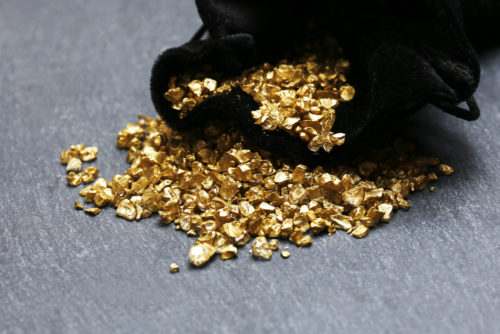 Surge in October 25th call options.
The October 25th $4 call options on Yamana Gold (AUY) saw trading of over 2,950 options contracts against an open interest of 254. That 11-fold surge in volume indicates that at least one trader is betting on higher gold prices this month.
With 16 days until expiration and with shares around $3.50, shares of the gold miner would need to rally at least 14.5 percent for the option to trade in-the-money.
With the option trading at just $0.03, or $3 per contract, however, there's little for the call buyer to lose even if the option expires later this month at zero. But a move to, say, $4.10 by the end of the month would leave the option at $0.10, or more than a triple from here.
Action to take: We like gold as a hedge against many of the market uncertainties out there right now, from trade war fears to the rise of negative interest rates, and expect its long-term rally to continue. And with a low-cost options trade, this could be a great bet for traders in the next few weeks that some of the volatility in the market would still be with us.
Speculators may want to consider the trade, understanding that the option, while cheap at $0.03, could still drop to zero.