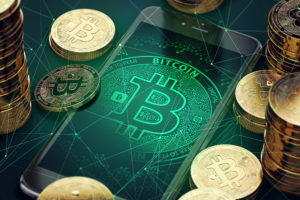 Payment processing company Square (SQ) has had a tremendous year. But the market wasn't too impressed by the company's recent earnings numbers. While it beat on both revenue and profit expectations, the rate of growth appears to be slowing.
That's led to a selloff in shares, adding to losses from the tech selloff earlier in the week. However, those numbers overlook some more powerful trends in place.
For instance, the company saw its revenue derived from Bitcoin rise from over $100 million to over $1 billion. That's a massive jump. And the company itself bought some more Bitcoin for its balance sheet. While volatile, this space has tremendous growth that can more than offset a slowing business in the more traditional payments space.
Action to take: Shares have dropped back near the 50-day moving average and the company has come off of slightly overbought technical levels that appeared last week. This looks like a perfect time to bet on a rebound, or even pick up shares as a way to gain exposure to fintech or Bitcoin.
Investors should be able to get in under $250 per share. For traders, the June 2021 $250 calls, last trading for about $28, look like a solid bet here. Thanks to the drop in shares in the past week, the option price has been cut in more than half. It offers triple-digit upside potential on a renewed rally in shares.
Special:
The Time to Invest in 5G Is NOW!