TradingTips.com is a collaboration of the Best Experts from around the world. Our vision has always been to focus on helping the average street-level investors succeed in the stock market.
We use mathmatical systems, knowledge and expertise from the best investors around the world to do just that.
Over the last 10 years Tradingtips has gone from just one service with 10 subscribers, to over 8 services with thousands of satisfied customers.
Our headquarters are located in sunny Santa Monica, California.
Tim Biggam, Options Analyst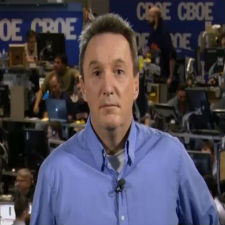 "When it comes to trading, discipline can many times be more crucial than trade selection. Although some losses are inevitable, large losses are unconscionable."
In my role as Lead Option Strategist and professional trader over the past 20 years, I have dealt with retail, institutional, and professional clientele in helping to educate and structure trades that best fit their time, price, and volatility viewpoint. My driving goal is to pass my passion for the markets and options in particular along to new and more advanced traders alike.
Tim received his Bachelor of Science in Finance from DePaul University in Chicago, Illinois and completed his Masters of Science in Financial Markets and Trading from the Illinois Institute of Technology. He is a popular industry spokesperson and frequently provides trading strategy insight on his weekly TV appearances on Bloomberg TV Options Insight and CBOE-TV.In The Money. Tim has also appeared numerous times on Volatility Playbook on CNBC.
Ian Cooper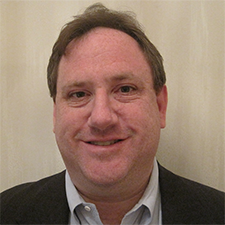 Over the last 20 years, Ian Cooper has relied on a blend of technical, fundamental and news analysis with stocks, options, and ETFs. He was one of the few that called the bottom and top of housing, the top of sub prime and Alt-A, the death of Lehman Brothers and Bear Stearns, the collapse of the UK economy and the Dow's collapse to 6,500, including its recovery. He even called for gold to rally well above $1,000 when it traded under $850. He's shown thousands of investors just how to exploit "market extremes" for lightning fast, short-term gains with seven proprietary indicators that have led to successful calls on the biggest spikes and dips in the stock markets.
Rick Pendergraft
Inspired by his high-school economics teacher, Rick Pendergraft fell in love with the markets at an early age. He entered his first investing competition at 17, and opened his first brokerage account before he finished college. After a 10-year career in banking, he has spent the past 15 years in the investment publishing industry, working for some of the largest financial publishers in the world.
Rick has developed a loyal following of readers who are grateful for his timely and informative articles. He has been quoted by Reuters, Businessweek, Forbes, USA Today, The New York Times and The Washington Post. He has also been interviewed on CNBC, Bloomberg and Fox Business News.
Rick earned his Bachelor of Science degree in Economics from Wright State University.
John kosar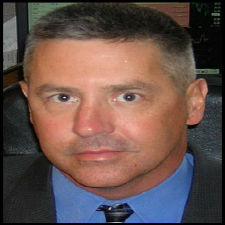 John Kosar, CMT, has more than 30 years of experience and insight in analyzing and forecasting global financial markets. John spent the first half of his career on the trading floor of the Chicago futures exchanges, where he had the opportunity to learn how the US financial markets work from the inside out. This experience, early in his career, became the foundation for his unique analysis, insight, and perspective. John incorporates a diverse and comprehensive blend of technical and quantitative metrics that tend to be more intuitive and forward-looking than the typical Wall Street approach.
John is frequently quoted in the financial press in both the US and abroad including The Wall Street Journal, MarketWatch.com, Barron's, Yahoo! Finance, and Reuters. He can regularly be seen on U.S. financial television including CNBC, Fox Business, and Bloomberg, and is a frequent speaker at various financial events across the country including Market Technicians Association conferences, National Association of Active Investment Managers (NAAIM) symposiums, and Chartered Financial Analyst (CFA) luncheons.
John has been consistently recognized as a top U.S. financial market analyst throughout his career and was awarded the Chartered Market Technician (CMT) designation in 1999. John served as Vice President of the Market Technicians Association (MTA) from 2004 to 2006, and was a member of its Board of Directors from 2002-2006. During his career he has been an analyst and trader for Shearson American Express, NatWest Markets, Greenwich Capital Markets, and Deutsche Bank. Prior to founding Asbury Research in 2005, John was Senior Research Analyst for Bianco Research in Chicago.