After plenty of rough patches in 2019, the year was still exceptionally strong.
Through late November 2019, the S&P 500 was up 26%. The NASDAQ gained 31%. The Dow Jones Industrial Average tacked on 21%.
And we could see much of the same in the New Year.
For one, Goldman Sachs sees a pickup in economic growth in 2020.
Don't Rely on Dividends Alone…

Many of the market's largest dividend payers have taken heavy losses over the past few years... and it could get even more dire. A new book, titled "Income for Life" details more than 65 little-known income streams that ANYONE can collect.
In fact, analysts see GDP growing to 2.3% early in the year, averaging 2.1% for the full year. All based on lower interest rates, tariffs, and inventory cycle recovery.
"We believe that tariffs on imports from China have likely peaked," wrote the bank's chief U.S. political economist, Alec Phillips, as quoted by Yahoo Finance. "We expect that tariffs on imports from China will remain at current levels through 2020."
Mobius Capital Partners' Mark Mobius believes that, "Barring any major incident in the administration and assuming that Trump stays in the presidency I think the stock market will do very well and the economy will do well."
Granted, 2020 will see more trade war issues.
We have a presidential election that could create sizable opportunity, as well.
But we're still finding plenty of opportunity. In fact, if you're looking for your next chance to double your money, consider these five stocks.
Opportunity No. 1 – Canopy Growth Corporation (CGC)
While all seems lost here, the pullback appears overdone. In fact, the worst looks over" for the stock, said Bank of America, which also upgraded the stock to a buy rating from neutral.
Better, the House Judiciary Committee just advanced a bill that would lift the federal ban on cannabis known as the Marijuana Opportunity Reinvestment and Expungement Act (More Act). 
While all seems lost here, the pullback appears overdone. In fact, the worst looks over" for the stock, said Bank of America, which also upgraded the stock to a buy rating from neutral. 
Better, the House Judiciary Committee just advanced a bill that would lift the federal ban on cannabis known as the Marijuana Opportunity Reinvestment and Expungement Act (More Act).
"Our marijuana laws disproportionately harm individuals and communities of color, leading to convictions that damage job prospects, access to housing, and the ability to vote." Committee Chairman Jerrold Nadler said, as quoted by MarketWatch. "Recognizing this, many states have legalized marijuana. It's now time for us to remove the criminal prohibitions against marijuana at the federal level," he added.
In addition, we have to consider the cannabis market still offers plenty of long-term opportunity, despite recent noise. For one, the Marijuana Business Factbook estimates the industry could be worth $77 billion by 2022.
And two, growth is expected to be incredibly explosive.  All thanks to incredible demand from consumers. In the U.S. alone, a Gallup survey found that 66% of Americans are in favor of legalization. That's up from just 60% in 2016. A Pew survey found that 62% of Americans want to see cannabis legalization in the country, as compared to just 57% in 2015.
Opportunity No. 2 – Marvell Technology (MRVL)
The 5G boom is here. Cowen & Co. analysts say it's a "revolution."
Others say 5G could usher in a $12 trillion market opportunity.
President Trump tweeted, "I want 5G, and even 6G technology in the United States as soon as possible.  It is far more powerful, faster, and smarter than the current standard."
It's also creating opportunities investors just can't ignore.
When 3G hit, devices were to access broadband technology. Companies like Qualcomm saw their stocks explode more than 1,000%.
When 4G hit the market, cell tower companies like Crown Castle (CCI) rocketed from $30 to more than $140 a share. American Tower Corporation (AMT) ran from $40 to $225.
But that's nothing compared to what's coming.
5G will be even bigger, and potentially even more profitable.
4G has a top speed around 100 megabits per second. But with 5G, that ramps up to 10,000 megabits per second – 100x faster than 4G.  That'll eliminate slow connection speeds, creating mobile supercomputers in the palm of our hands.
It'll also help connect the world and many more devices. 
While Qualcomm is a leading stock to own on the story, so is Marvell Technology.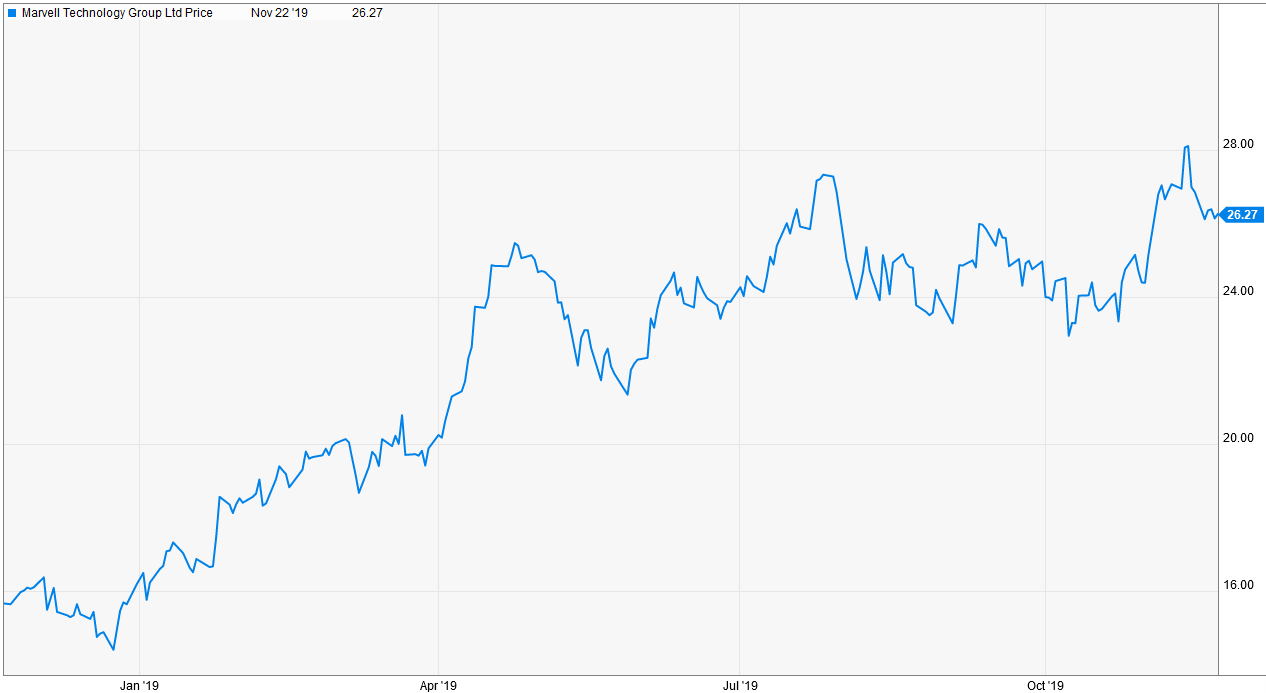 "Our design win momentum continues in 5G, and we recently announced a significant long-term partnership with Samsung to deliver multiple generations of embedded processors and baseband processors for both LTE and 5G base stations. We expect shipments of our 5G products to start to ramp toward the end of the fiscal year 2020 and continue to grow rapidly into fiscal 2021 and beyond," said company CEO Matthew Murphy.
The stock was also just upgraded to outperform from market perform at Wells Fargo. The price target was also increased to $32 from $25.
Analysts noted, "MRVL should continue to experience robust 5G base station-related sales to Nokia and Samsung for the balance of 2019 and into 2020."
Opportunity No. 3 – Chesapeake Energy (CHK)
Chesapeake is wildly oversold at bottom of trend. 
However, there are two things to like here.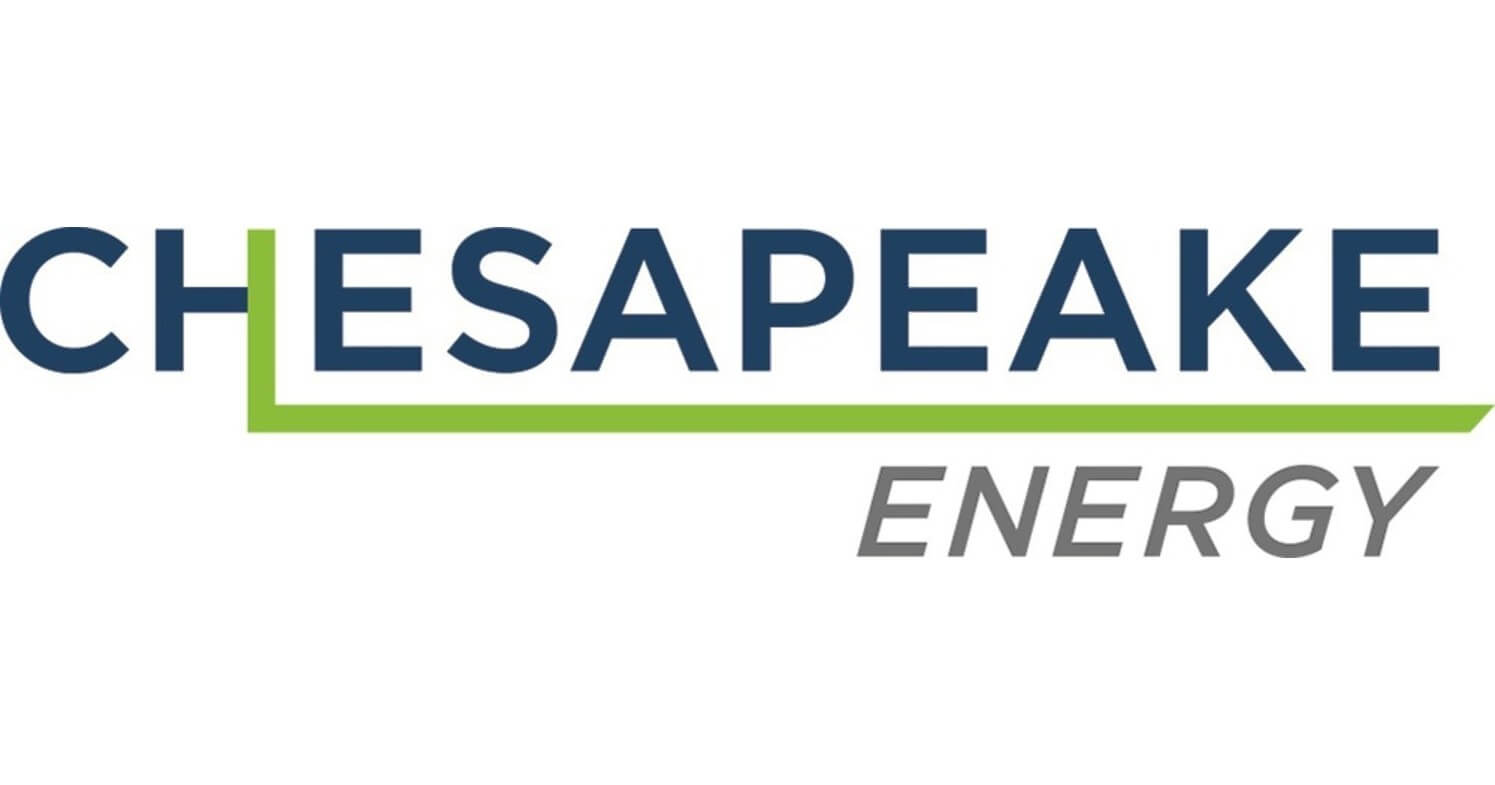 One, while CHK looks like a slow-motion train wreck, CEO Robert Meyer just bought 50,000 shares after poor company earnings.  That increases his holdings in the company by 1%. Director Brad Martin bought 250,000 shares. Two, as reported by MarketWatch, the company noted that another potential reason for the pullback was on the announcement that NGP Energy Capital Management LLC, distributed its 310.8 million shares to the partners of investment funds.
"Chesapeake continues to strongly believe our current capital and operating program, coupled with the planned 30% reduction in capital expenditures in 2020, will strengthen the financial position of the company for the long term," CEO Doug Lawler noted.
Opportunity No. 4 – Twitter Inc. (TWTR)
Twitter plummeted after the company blamed advertising issues for its revenue miss in the third quarter, shaking investor confidence. Twitter posted $824 million in quarterly revenue. While that was a solid year over year increase, it fell short of expectations for $874 million.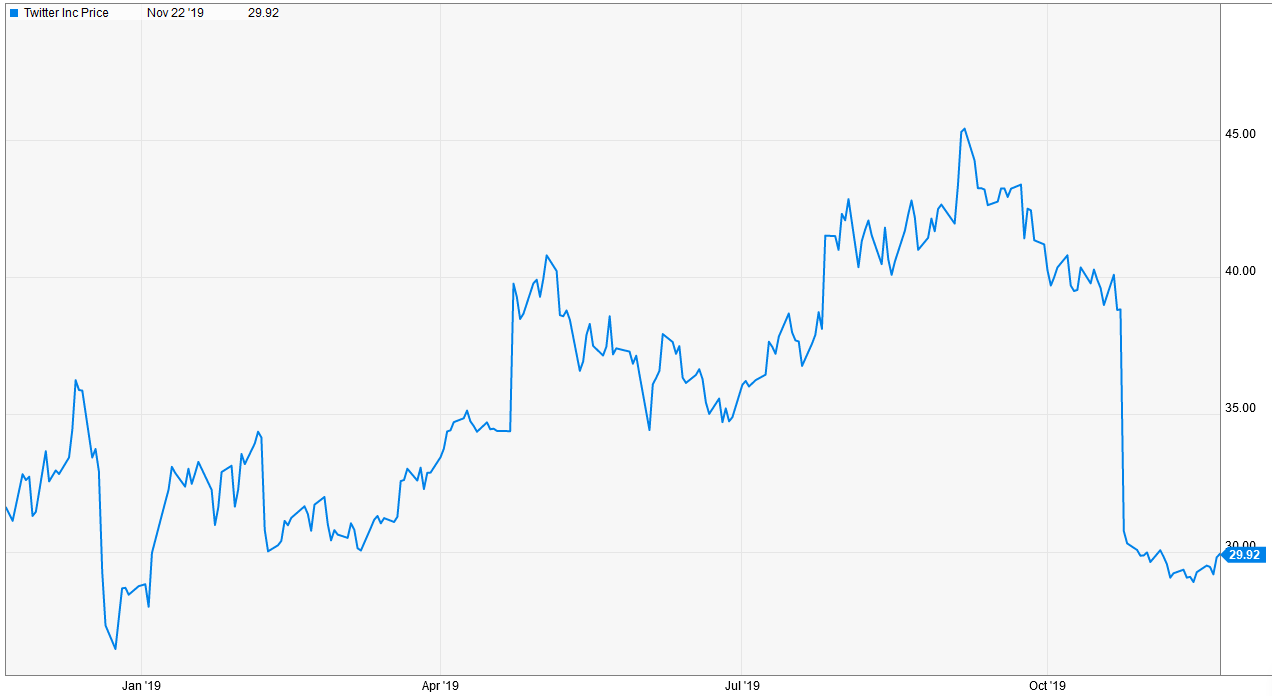 All thanks to ad bugs, which impacted the company's "ability to target ads" and help marketers measure the effectiveness of their campaigns,&quot noted MarketWatch.
However, it appears the fear has been priced into a stock that is still seeing growth.
Quarter over quarter, TWTR added six million users.  Year over year, it's added 21 million. That now gives Twitter 145 million daily average users (DAUs).  Up to 30 million are domestic, with 115 million global.  That also shows steady growth over the last few years.
"The core thesis that Twitter's turning itself into a more enticing place to spend your screen time remains intact. If anything, it's gotten better as the user growth numbers are accelerating," he said. "Management just needs to get the advertising system back on track, which is something they've done before," noted CNBC's Jim Cramer.
Opportunity No. 5 – Amarin Corporation (AMRN)
Up front, we want to let you know this trade does carry a good deal of risk.
But if all works out, we could be looking at a $50 stock before long, say analysts.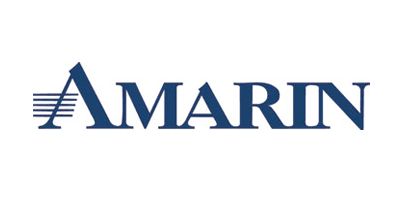 After an FDA committee said the company' prescription fish-oil pill Vascepa has a "favorable benefit/risk profile" for a cardiovascular indication, an FDA Advisory Committee voted 16-0 to recommend approval of an indication and label expansion of these capsules.
"Vascepa is positioned to be the first approved treatment to reduce cardiovascular events in the group of at-risk patients studied in the landmark REDUCE-IT clinical trial. We appreciate both the opportunity to present these results and the committee's strong vote of confidence. We look forward to anticipated labeling discussions with the FDA, and we continue to prepare for the launch of Vascepa assuming FDA approval of our sNDA on or before the target PDUFA date of December 28," as noted by John F. Thero, president and CEO of Amarin.
Better, with label expansion, the company could see peak sales of up to $3 billion. In fact, it may even make AMRN a buyout candidate among major names in the cardiovascular industry. Amgen, Pfizer, even Novartis – all of which have products on market – are potential suitors.