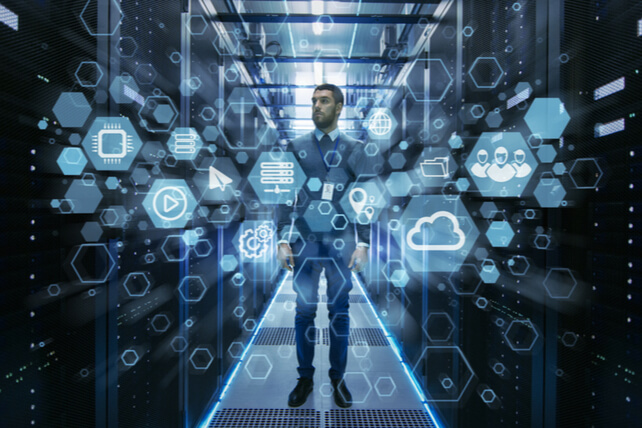 Investors are looking for guidance right now, and many companies simply aren't delivering. That's a lingering effect of the pandemic that will eventually go away. Until then, even a company that reports great earnings for the prior quarter can see their shares sell off as traders look forward.
That's been the case just this week with major companies reporting such as Microsoft (MSFT) and Advanced Micro Devices (AMD). Both companies saw an immediate drop in share price when they reported earnings after the bell on Tuesday.
But one of the best earnings beats this quarter came from Apple (AAPL). The company saw revenue up 36 percent over the prior year, and demand for iPhones came in strong. Every category came in above analyst expectations, with the company bringing in a staggering $81.4 billion in revenue.
My #1 EV Stock (NOT Tesla)

I believe this little-known company will be the next EV giant.

Its car is faster than Ferrari's F8, McLaren's 720S and Porsche's 911 Turbo. Yet it's 100% electric.

And while it's a marvel of American engineering...The CEO wants it to be an everyman's car... and plans to ship out 1 million per year.

Already, it's set to grow faster than Tesla, Amazon and Facebook... COMBINED. Sales could DOUBLE to $5.5 billion in 2023... then almost double again to $9.9 billion a year after that.

Simply put, this company could be on the verge of a HUGE run.
However, shares have been trading somewhat sideways over the past few months, only recently moving to new all-time highs. Nevertheless, shares were down both before earnings and in after-hours trading.
This drop may be the start of a new buying opportunity, or it may simply be the fact that shares were priced to perfection going in.
Action to take: Investors can get a 0.6 percent dividend yield at current prices. It's not much, but it has been going up over time. And with a massive share buyback program, chances are the company's share price will trend higher in time.
For traders, the company was on the cusp of an uptrend before dropping from earnings, and it may regain its traction. The January 2022 $150 calls, last going for about $9.50, could offer big returns on a rebound in shares in the coming weeks.
Disclosure: The author of this article has a position in the company mentioned here, and may further trade after the next 72 hours. The author receives no compensation from any of the companies mentioned in this article.