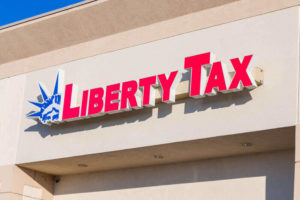 Franchise Group Inc (NASDAQ: FRG) is set to announce the Q2 earnings on August 6 after the market close (AMC) and the CEO is buying shares leading into the announcement. The buying activity preceded the company's selection of their number 1 draft pick for Chief Franchising Officer, Todd Evans, who was announced on Monday.
Special:
Retire on these 3 stocks
The company acquires franchised and businesses looking to franchise in the retail sector. The company currently has four operating segments for Liberty Tax, Buddy's, Sears Outlet and Vitamin shoppe. With taxes and vitamins, the company appears to be well-positioned depending on their online presence.
Currently, insiders own a relatively small percentage of the shares outstanding at 1.07%. Over 70% of the top direct holders is held by Matthew Avril and B. Reilly Financial is the largest fund holder at 59.45% of the institutional ownership in the company. The CEO, Brian Kahn, bought 400,000 of his 401,373 shares of the company on July 30 at $23.25 totaling $9.3 million.  B. Reilly also bought 75,000 shares of stock at $22.65 on June 29.
Here are links to our latest insider trading reports.
Founder Adds Shares as Price Looks for Support: Kinder Morgan Inc Stock (NYSE: KMI)
Chinese Energy Technology Company Gets Recharged by Insiders: CBAK Energy Technology Inc Stock (NASDAQ: CBAT)
Action to Take: The company went public again at the end of 2019. It's post IPO high was close to $27.50 A close above that level is an indication that the price is looking to make a much larger move in the coming months.