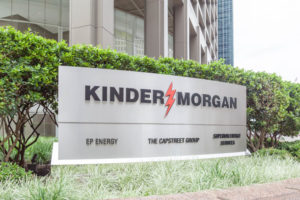 Kinder Morgan Inc (NYSE: KMI) was founded in February 1997 by Richard Kinder and William Morgan. It began with the acquisition Enron Liquids Pipeline, a publicly traded limited partnership. The company today attracts dividend investors with its 7.75% yield and the deal just sweetened with the additional acquisition by Richard Kinder.
Special:
Most Profitable Day in History
In 2014, the company shook the master limited partnership (MLP) world when it brought all of their majority owned MLPs under one corporate structure. The company that had pioneered the MLP industry had now abandoned the structure because of the limited opportunities to invest in pipeline infrastructure. The company chose a path to use debt to fund investment.
On July 28, Richard Kinder added 300,000 shares of KMI at $14.14. For the executive chairman and 10% owner, the $4.2 million addition was a relatively small addition to his holdings. However, the timing of his purchases over the last year have been pretty good.
One Trade, Once a Week, One Hundred Percent Profit Targets

Simplify your trading with Jeff's highest-conviction trade ideas. Bullseye Trading is all about 1 trade, 1 time a week, sent directly to your inbox every Monday morning before market open.

It's that easy.

Learn how you can get one high conviction trade (weekly) from millionaire options trading guru Jeff Bishop.
Here are links to our latest insider trading reports.
Chinese Energy Technology Company Gets Recharged by Insiders: CBAK Energy Technology Inc Stock (NASDAQ: CBAT)
Pandemic Selling at Its Finest: Regeneron Pharmaceuticals Inc Stock (NASDAQ: REGN)
Action to Take: As the price is testing its support near $14, this is an interesting point to look at acquiring shares given the company has already announced its quarterly earnings on July 22.
Those looking to acquire the company at a lower price and increase the yield may want to consider selling a put. The 18 SEP 20 $13 put can be sold for around $0.31.