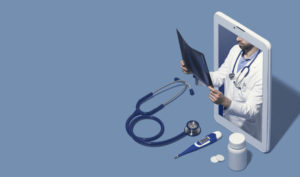 Conversion Labs Inc (OTCMKTS: CVLB) is an online direct-to-consumer marketing and telemedicine company. That description should get you a little excited given the trend of companies that can operate in with all the pandemic policies in place. Someone that may be a little excited, based on their recent transactions, is the director that added over 100,000 shares in the past few weeks. As the price is firming up, it may be a good time to revisit the most bought OTC stock by insiders in the past month.
Special:
2,164% from AI Stock in a... Month?
The company maintains multiple telehealth brands under the names: Veritas MD, Rex MD, Shapiro MD, and SOS Rx. For example, their flagship brand is Shapiro MD, which provides products and treatment for hair loss that incorporates an integrated telehealth platform.
The company experienced a 237% increase in revenue in Q2 to a record $9.1 million. They boasted an increase in gross profit of 238% to $6.9 million. Despite the growth in revenue and gross profit, the company reported a wider net loss for the first half of 2020 compared to 2019.
In addition to the company's announcement on August 31 of a commitment to buy $3.5 million of newly issued preferred stock by a select group of private investors and family offices, they have experienced a significant amount of insider buys.
Since August 17, there have been two separate insider buy transactions by Happy David Waters. The director purchased 110,000 shares for a total value of $150,350. This activity represents the most insider buying activity of an OTC stock since August 1.
Action to Take: CVLB traded higher on Thursday and is looking to move higher. The price is currently bouncing off of the 50-day moving average and has a near-term target of $1.50 and potential to retest it's 52-week high of $2.14.