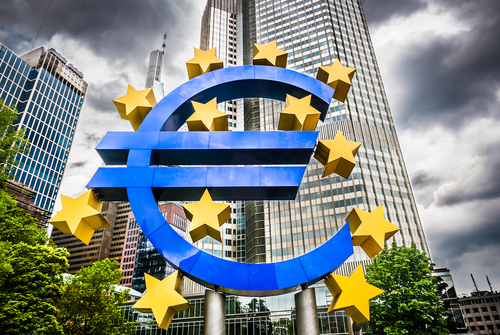 With trade deals underway, Trump hits Europe and China on currency programs.
Although global markets were largely unchanged on Thursday, with U.S. markets closed, traders are starting to keep a closer eye on the currency markets.
While largely unchanged right now, recent comments from President Trump indicated that currency manipulation by China and Europe was a problem, and that the United States should follow suit.
Stock Market Takeover… Your Chance to 3X

The whole trading game has changed.

Until recently Wall Street would always win and ordinary folks were left fighting over the scraps.

Not anymore. With new technology…Instant, commission free trades…And a smartphone in every pocket…

You could be your own broker and make upwards of 339% on this next trade.

Ordinary people are now flooding the market with capital that forces certain stocks to skyrocket.

And they are winning… collecting huge gains on stocks before Wall Street even knows what's going on.

If you know what to look for…You too can ride, the "Robinhood Effect" and cash in on the next big winner today.
Tweeting on Wednesday, the president said: "China and Europe playing big currency manipulation game and pumping money into their system in order to compete with USA. We should MATCH…"
Arguably, all countries with central banks can "manipulate" their currency. A weaker currency in one country, relative to another, however, is traditionally viewed as one having a competitive advantage on trade. Consequently, this may indicate another theater in which to engage in a trade war with other countries.
Action to take now: None at the moment, as this was just one tweet from the President. However, a currency war is little different than a trade war in that both sides lose, although one can lose more than the other.
Investors who want no part of those shenanigans with their money—a store of wealth—should consider the traditional monetary hedge, gold. The market has been kind to gold lately, as the metal remains near a six-year high.