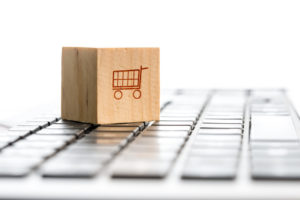 Retailers with an online presence have held up well amidst the shift to online buying in 2020. Those without such a plan have had to scramble for one, but those who were already an online-only presence have done even better.
That's partially because online-only retailers don't have to have a network of physical stores to sell their products. It can concentrate workers into warehouses rather than have to deal with both warehouses and stores.
So it's no surprise that some analysts see the online-only retailers as likely to head higher in the future, even as they've been solid performers this year. Wedbush recently upgraded Overstock.com (OSTK).
Despite shares being up nearly 600 percent in the past year, the company, with a focus on inexpensive home décor, has been a major beneficiary of work-from-home trends too. The upgrade was enough to send shares 11 percent higher on the day.
With triple-digit revenue growth over the past year, there's definitely still room for continued strong performance. And with a strong balance sheet with more cash than debt, the company can nimbly change course if consumer trends change too.
Action to take: The January 2021 $100 calls would require a 20 percent move higher to move in-the-money. That's not a big move for this stock. That makes it a reasonable trade at around $13.80 per contract, capable of mid-to-high double-digit gains before expiration.