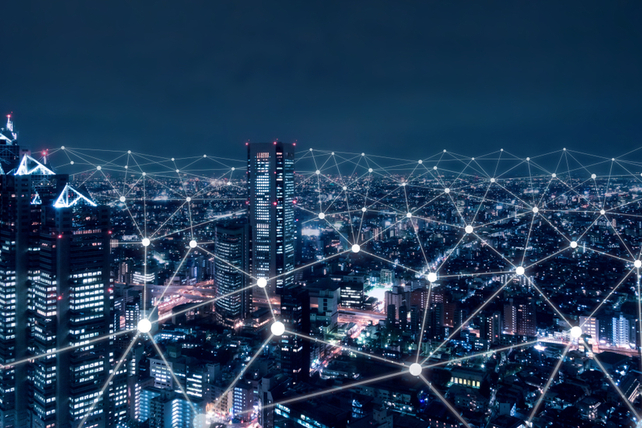 Stock buybacks and dividends were slashed or eliminated last year. Many firms are starting to resume either or both, and point to which companies are likely to continue to fare well in the post-pandemic world.
One company just reported strong growth following a merger, and surprised even more with the possibility that a buyback of up to $60 billion would occur within the next few years.
The company? T-Mobile (TMUS). The telecom company merged with Spring last year, just in time for the pandemic. But with higher growth prospects on the way, the big news is that a bigger share buyback is underway in the coming weeks.
The Time to Invest in 5G Is NOW

Happy Woman Holding Phone AT&T has just become the first carrier to offer 5G coverage.

Sprint's 5G network is live in Phoenix, New York City, Washington, D.C., and Los Angeles.

T-Mobile has flipped the 5G switch in six cities...

And Verizon has launched its 5G network in 13 cities.

Nearly a decade in the making, 5G is finally here...

And just ONE stock is your No. 1 chance to profit from the 5G revolution.
Shares have performed about in-line with the S&P 500 over the past year. But with revenue growth up over 70 percent, it's clear the merger is paying off quite well.
Action to take: The company doesn't pay a dividend, so investors won't get paid to wait for any long-term benefit from a big share buyback.
But traders can take advantage of the current uptrend with a call option to leverage the move higher. The August $130 calls, last going for about $9.50, can likely deliver mid-double-digit profits. That's especially true if the company has a great quarter on its next earnings call, well before these options expire.