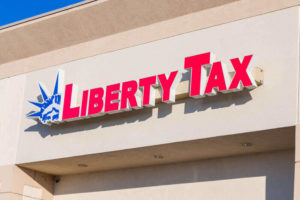 Franchise Group Inc (NASDAQ: FRG) has been testing its $27 resistance again last week as the it has several times over the past year. Before the price made a run at that level last week, there was insider buying by the CEO and 10% owner Brian Randall Kahn. The buying is an indication of an expected rise in price and a potential breakout.
Franchise Group operates a retailer, franchisor operator, and acquirer of franchised and franchisable businesses. The company's insiders directly own 1.05% of the company's shares. Mathew Avril is the largest direct owner with 107,748 shares. Institutional ownership is 12.27% with B. Riley Financial, Inc the largest shareholder with over 4.5 million shares.
On September 2, CEO and 10% owner Brian Randall Kahn purchased 175,000 shares at $25.50. The notional value of the purchase was $4.46 million. That purchase follows another purchase that occurred on July 30 for 400,000 shares at $22.65. The notional value of that purchase was $9.3 million.
Action to Take: There are many reasons for insiders to sell shares, but they typically only buy then they expect the price of the stock to rise. The stock has been forming what appears to be an ascending triangle since the June 23 high. The purchase may be an indication of an expectation to break the $27 resistance. The target of that pattern would be $34.