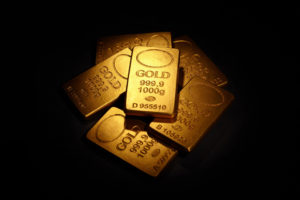 Gold has been a top-performing asset in 2020, far outpacing stocks. On average, gold mining companies have done even better as well.
While the metal has pulled back a bit after topping $2,000 earlier this year, it still appears poised for further gains. That's likely true ahead of the election as well.
That's the reasoning by the gold analyst at MBMG Group. The metal will likely rally on inflationary fears as further stimulus programs are unleashed on the economy. And election uncertainty will likely shore up the price of gold as a hedge.
Action to take: Among the gold mining companies, one of the largest plays is Barrick Gold (GOLD). Shares have entered into a narrow trading range in the high $20s over the past few weeks as gold's rally has slowed.
It's likely that the next move will be higher out of that range. Looking at election uncertainty and more stimulus going into the start of next year, the March 2021 $30 calls are the perfect play. Trading for around $2.00, or $200 per contract, it's an inexpensive bet on gold exploding higher over the next five months.
Shares of Barrick would only need to rally about 10 percent more for the option to move in-the-money. Should that happen around the election, it's possible that this option could even hit triple-digit return territory.