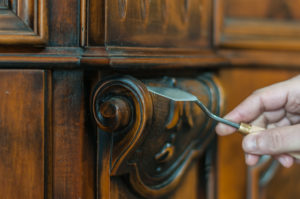 While affluent households may have cut back spending this year, chances are their income levels have still held up well. And with many public venues closed or at reduced capacity, some of the income that would have been spent there may get invested into the home.
That's the thesis that Cowen has for its decision to upgrade shares of high-end home décor retailer Restoration Hardware (RH). With their expansion into Europe, the company could be on the cusp of a multi-year growth trajectory among the global affluent as well.
The upgrade suggests that shares can continue to outperform. In the past year, shares have more than doubled thanks to a 123 percent rally, and on the back of 54 percent earnings growth. There's also a somewhat high short ratio in shares, which could lead to a short squeeze if the rally continues.
Action to take: Shares have pulled back a bit from their all-time high near $410. With a price target from Cowen of $430 and a good chance of a year-end rally for the high-end retailer, the January 2021 $430 calls are the play here. Trading for around $33.00 on the bid/ask spread right now, it's a better way to control 100 shares than buying them outright.
Special:
The Time to Invest in 5G Is NOW!