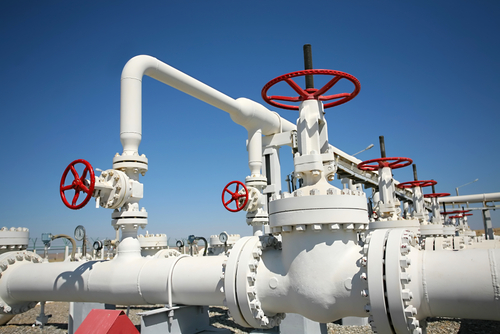 Company CEO makes third buy in the past five weeks.

Insiders continue to be buyers in the energy sector, even after oil prices have started moving higher.
The latest example? Natural gas pipeline company Altus Midstream Company (ALTM). On Thursday, CEO Clay Bretches picked up 15,000 shares of the company, paying nearly $55,000.
Do You Own Any of These Toxic Stocks?

Investing legend Louis Navellier just released a list of 250 toxic stocks to SELL NOW.

Some will drop even further from here.

Other are "zombie" stocks that will take years to recover.

Some won't survive. 10 minutes is all it takes to give your portfolio a complete checkup and sleep easier knowing you don't own any of these ticking time bombs.
It also increased his total stake by over 37 percent, a huge additional buy in. This follows up on buys of 20,000 shares on June 14th, and 20,000 shares back on May 21st.
Altus is in the natural gas space, with a focus on gathering, processing and transmitting natural gas assets from the Permian Basin in West Texas.
The company operates 111 miles of natural gas gathering pipelines, 52 miles of residual gas pipelines, and 26 miles of natural gas liquid pipelines. It owns a number of gas processing facilities, as well as storage and transfer tanks.
Action to take: Seasonally, the summer is a weak time for natural gas. Unusually warm weather could lead to an increase in demand to provide cooling, but typically winter is the season when prices move higher.
Counter-intuitively, that makes the weak summer months one of the best times to buy shares.
Under $4 per share, and well off a 52-week high of $10, this looks like an inexpensive bet on natural gas prices eventually heading higher.