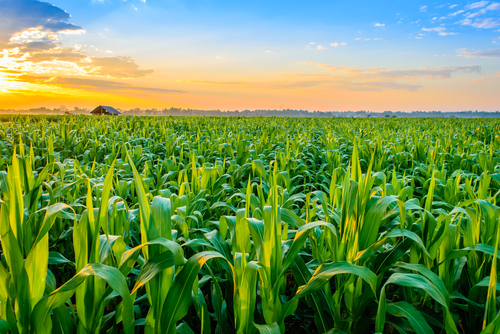 CFO makes six-figure buy.
On Tuesday, August 6th, Ray Young, CFO at Archer-Daniels Midland (ADM), picked up 3,400 shares. His total cost came to just under $125,000. The buy increases his holdings at the company to over 353,000 shares.
As the head of finance at a company, a CFO buy is a strong buy signal for investors, as the company may have more room to run ahead, or is otherwise undervalued on a fundamental basis.
Trading at 16 times earnings and 11 times forward earnings, the agricultural commodity producer and provider certainly looks like a value play here. Shares are down 25 percent in the past year, and this insider buy comes near a 52-week low. Meanwhile, the low share price has pushed up the dividend to 3.5 percent here.
Action to take: Archer-Daniels Midland looks attractively priced here, and traders should consider buying shares under $38.00. Although the company is growing slowly and agricultural products are having a poor year, the company's continued long-term success makes for an attractive buy during this market pullback.
Speculators may want to consider a leap—a long-dated option such as the January 2021 $50 calls, which can give you a chance to bet on a rally in shares for less than $50 per contract right now.