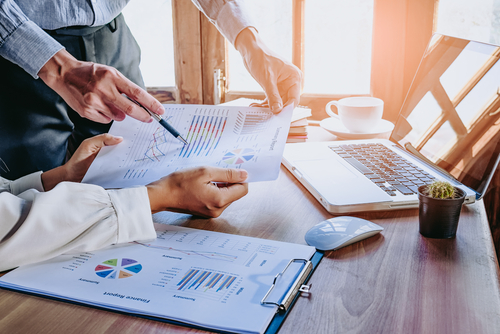 Director adds to stake of regional bank.
On Tuesday, director Karl Silberstein picked up 4,000 shares of Bank of Commerce Holdings (BOCH). The buy increases his stake to 30,295 shares, and came at a total cost of $42,400.
Over the past two years, insiders at Bank of Commerce Holdings have been buyers, with no sales. Insiders own nearly 6 percent of outstanding shares.
Bank of Commerce Holdings is the holding company for Redding Bank of Commerce in Northern California. The bank is largely in the traditional lending business to small and medium-sized businesses as well as retail customers. The company operates 10 full-service facilities in California and is headquartered in Sacramento.
Action to take: The combination of multiple years of insider buys with no sales makes this company worth a closer look. Although somewhat small, the bank could be a buyout target by a larger bank looking to grow its book of business in the future.
The bank looks particularly attractive, trading at just over 10 times forward earnings and with a fast 27 percent profit margin. And with shares down nearly 20 percent in the past year, it's easy to see why insiders are buying here. Shares look attractive up to $11 per share, and investors will get nearly a two percent yield at current prices.