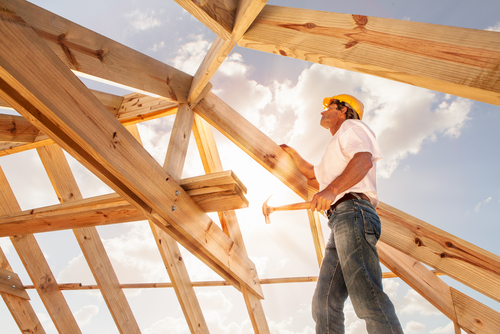 Major fund holder adds 4.6 million shares.
CD&R Investment Associates, already a 10 percent owner, has been adding to its stake in Beacon Roofing Supply (BECN).
Typically, when large investment funds increase their stake, it's because they see the same value as other insiders. However, funds can also acquire board seats and otherwise push a company to make changes it might not otherwise—to the benefit of shareholders.
On June 28th, the fund bought 4.6 million shares, a $158 million commitment. That increased its total stake to 10.5 million shares, a 78 percent increase over its prior stake.
Beacon Roofing Supply manufactures and distributes residential and commercial roofing and other building materials.
Action to take: Seasonally, roofing companies tend to do well during the summer hurricane season on the east coast. While the NOAA expects a near-normal amount of hurricane activity this year, the sheer amount of wealth on the Gulf and east coast means that even a minor strike can cause billions in damages.
Investors should consider shares under $38.00, where they trade at less than 12 times earnings. Shares have a 52-week range between $25 and $44, with the low coming around the end of hurricane season in November/December (but also near last year's big drop in stocks).
Patient investors may get a better price waiting until the end of the year, but a large fund buy could put this company in the buyout crosshairs before then.