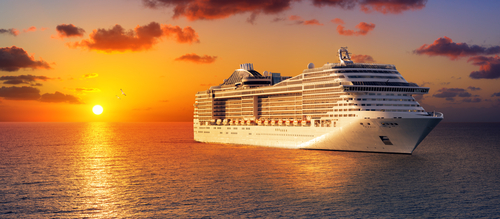 Director buys over $900,000 in shares.
Insiders have been a bit more active in the leisure space lately. Besides some of the insider buys we've seen in the casino industry, we're now seeing insiders buy in the leisure travel space.
On Wednesday July 3rd, director Randall Weisenburger bought 20,000 shares of the company he sits on the board of, Carnival Corp (CCL). This is a 20 percent increase in his stake, and he paid about $930,000 to make the deal.
Weisinburger's buy comes after a buy from President and CEO Arnold Donald in June, who bought just over 22,000 shares and paid about $1 million.
Carnival operates cruise ships around the world, including the Caribbean, Alaska, Asia, and European cruises. It operates tour groups, and operates hotels, loges, and even glass-domed railcars.
Special:
The Time to Invest in 5G Is NOW!
Action to take now: With both a CEO and a director buy, shares look attractive here. Shares have traded much higher year-to-date, and insiders have been sellers on average in the high $50 range, making today's buys in the mid $40's good for a trade with a 20 percent return or more in the next few months.
With shares at 10 times earnings, and with a dividend yield north of 4.3 percent at today's prices, the valuation is worth buying shares as opposed to a call option.