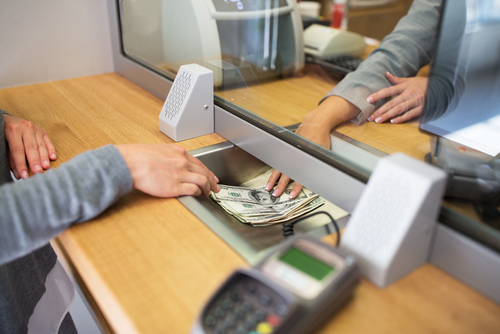 Multiple insiders buy after earnings.
A number of insiders at Diebold Nixdorf (DBD) bought shares following earnings. The buys included multiple directors, a Senior Vice President of Services, and a 28,000 share buy from the President and CEO.
The CEO's buy came to nearly $195,000, and most directors picked up around $50,000 in shares. The SVP bought nearly $7,000 in shares. Insider data shows a number of insider buys this year, with only one sale.
Diebold Nixdorf provides commerce solutions for financial institutions and retailers, including products such as cash recyclers and dispensers, teller automation tools, and back-end platforms for financial monitoring and management.
Shares have been on a tear, up 62 percent in the past year, but a look at the chart also shows some wild swings to the downside as well.
Action to take: At current prices the company looks reasonably valued. Although currently unprofitable, shares trade at 8 times forward earnings, and at just 13 percent in terms of price to sales. The company's products and services are in a sweet spot that likely faces little permanent obsolescence, and the banking sector is doing well right now. We like shares up to $8.50.
Although it's a bit of a moonshot, if the company shares keep heading higher, it could be a boon for holders of the May 2020 $10.00 calls. At a price of just $0.70, or $70 per contract, that value could surge to over $4.40 if the company gets back to its old 52-week high of $14.66.