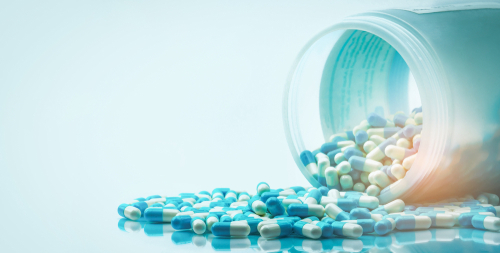 Major holder adds to stake in beaten-down biotech company.
Insiders in the health, pharmaceutical, and biotech space continue to buy shares of their beaten-down companies near today's prices.
The latest big buy? At shares of one of the smaller biotech plays, Dova Pharmaceuticals (DOVA).
On July 3rd, the Perceptive Life Sciences Master Fund, which already owns more than 10 percent of shares and has a seat on the board of directors, added to their stake.
The fund bought 20,541 shares, paying just under $300,000. But this isn't their first buy with this company. They also bought shares on June 28th, that time picking up over 427,000 shares and increasing their stake by over $5.7 million.
Founded in 2016, Dova is a pharmaceutical company focusing on acquiring and developing drug candidates specifically for thrombocytopenia disease. Shares have traded between $6 and $30 in the past year, and have recently started to rally, closing 9 percent higher on Wednesday just under $18 per share.
Action to take now: With major shareholders adding to their stake, and with a 52-week high at $30, shares have plenty of room to run. As a smaller pharma play, there are fewer options trades available, making shares one of the more interesting bets in the market right now.